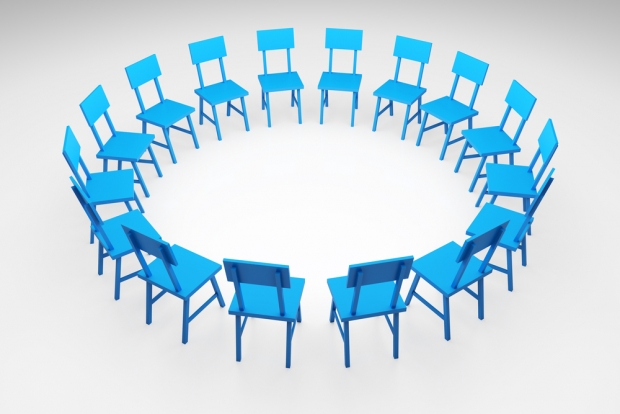 Next community discussion topic is MEDIA.
Upcoming Events
DIFFERENT VOICES
Our community discussion series continues on Sunday, April 26, at 3:00 p.m. Details coming soon.
Rescheduled to Saturday, Apr 8, 1:00 p.m. -- Celebrating Diversity Story Hour. Kelly McQuade is starting a new story hour recommended for ages six through twelve. The first story will be One Green Apple by Eve Bunting. Following the story, Kelly will lead a short discussion discussion and/or activity.
Summary of story: It's hard being the new kid in school, especially when you're from another country and don't know the language. Then, on a field trip to an apple orchard, Farah discovers there are lots of things that sound the same as they did at home, from dogs crunching their food to the ripple of friendly laughter.
Community Mondays
Community Mondays continue from 1:00 to 4:00 each week, giving you an opportunity to come to the library to enjoy fiber arts projects, tea and cookies, working on a jig-saw puzzle, playing cards, and conversation.
Library Renovations – Update!
New Books
| | | | |
| --- | --- | --- | --- |
| | | | |
| Night School by Lee Child | Turbo Twenty-Three by Janet Evanovich | No Man's Land by David Baldacci | The Whistler by John Grisham |
| | | | |
| --- | --- | --- | --- |
| | | | |
| Hillbilly Elegy; a memoir of a family and culture in crisis by J.D. Vance | Hidden Figures by Magot Lee Shatterly | 40x41 Midlife Crisis Postponed by George Davis | The Book of Joy - by the Dalai Lama and Desmond Tutu |
Library Renovations – Update!
Library renovations have been in full swing these last few months, although visitors to the library may not have noticed much change yet -most work has been happening in the upstairs and outside areas. When construction is complete, useable library space will be doubled in size.
We are planning two new areas upstairs. The east side will be a sunny reading room with comfortable couch and chairs, a large work table and a nice view of Lake Champlain and the Vermont mountains. The new west room will be dedicated to our youngest residents. A children's area with toys, a craft area, train and lego tables, kid-sized furniture, and of course, space to expand our children's book collection. Both spaces will be carpeted.
We now have hot water in the bathroom. Nine new electrical outlets have been installed in the main first floor room, providing room layout flexibility and more charging areas for lap-top users. New carpet will be coming soon.
Downstairs, lighting has been updated to LED and new storm windows have been installed all around the building. In spring, two old doors will be replaced with new ones, and new insulation will be installed in the attic and basement. All of these changes mean better energy efficiency and cost savings.
These exciting changes are thanks to those of you who told us how important your library is, by donating generously to our capital campaign. Those donations were the seed money that allowed us to apply for grant funds from the State.
Watch this space for future updates and information about our Grand Opening.